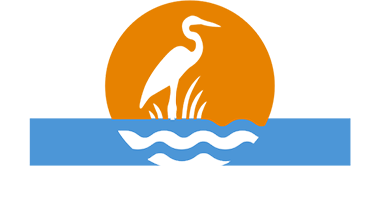 We maintain and repair commercial and residential outdoor water features in St. Louis, MO.
Providence Ponds offers hassle-free maintenance and repair to homeowners in the St. Louis, MO area with outdoor water features such as ponds, natural swimming pools, and waterfalls. We can help your outdoor living space and landscaping look great, and can provide year-round maintenance to ensure that your pumps, fountains, and waterfalls, are in great working order. We can also regularly treat your water to promote the health of the flora and fauna of your pond.
If you want to enjoy your outdoor living space and want a hassle-free solution to the headache of maintaining and repairing your water features, please give us a call at (314) 971-1816
to schedule your consultation.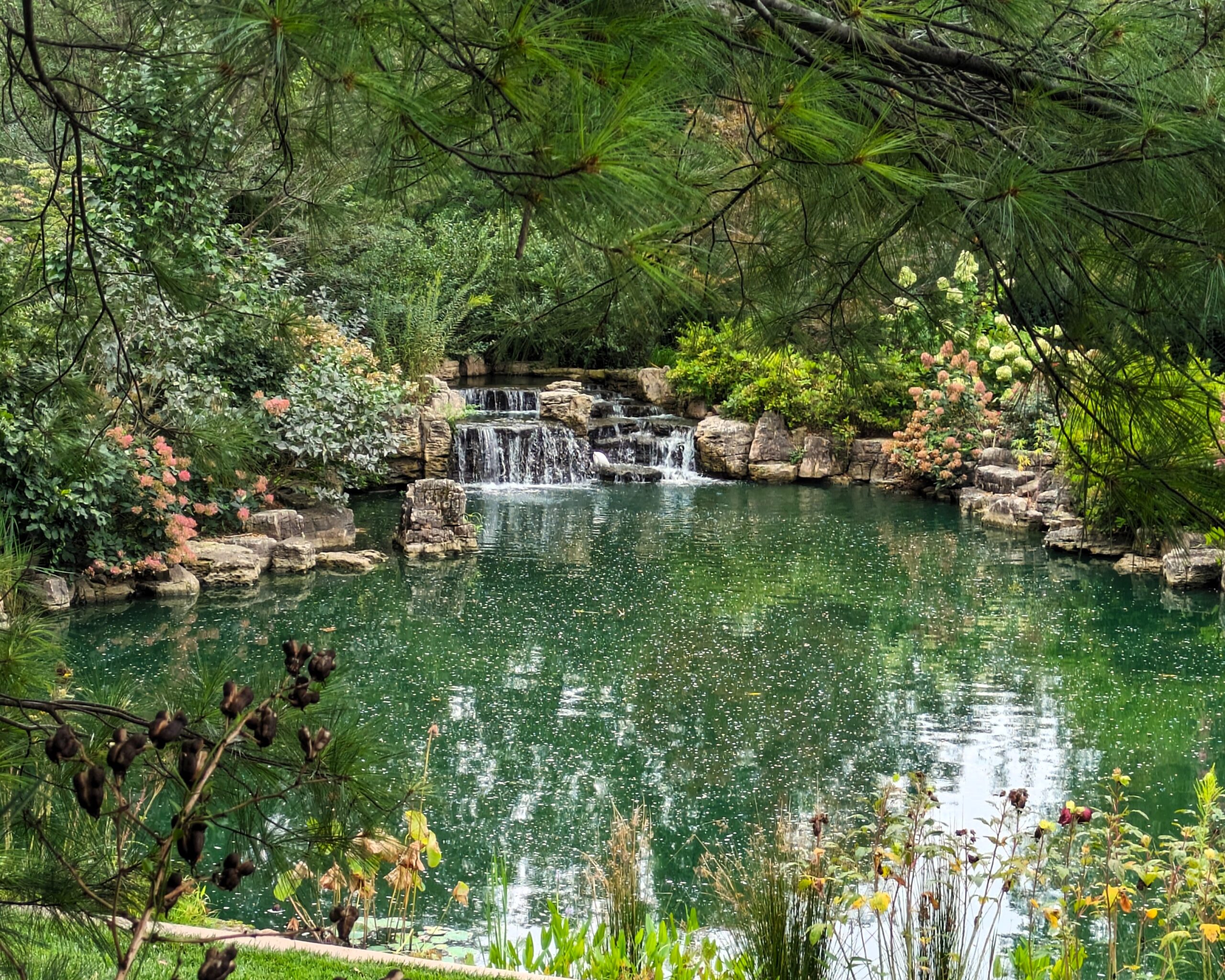 Pond & Water Feature Maintenance
We ensure that your pond or water feature always looks great and is being maintained year-round.
We can make sure your pond or water feature gets off to a good start this spring.  We'll open your pond and check that all pumps and fountains are in good working order.
Throughout the summer, we'll regularly treat your water as needed and will also check for any malfunctions or leaks.
At the close of the season, we'll determine the best way to winterize and prepare your pond or water feature for the off-season.
If you notice the water levels going down faster than usual, your pond may have a leak. Evaporation, too many aquatic plants, settling soil or splashing and overspill may cause your pond to lose a few inches off the top of the water. Visible signs include wet spaces on the surface above the water or dry areas where water used to be. If you continue to lose water at a rapid rate, it's possible that the leak is caused by a misaligned liner (close to the surface and easy to locate) or a leak in the liner, skimmer, pump or plumbing (can be anywhere and requires more steps to locate). It can take an extensive amount of time for an untrained professional to locate a leak. Give us a call and we'll get to work on finding and repairing the leak for you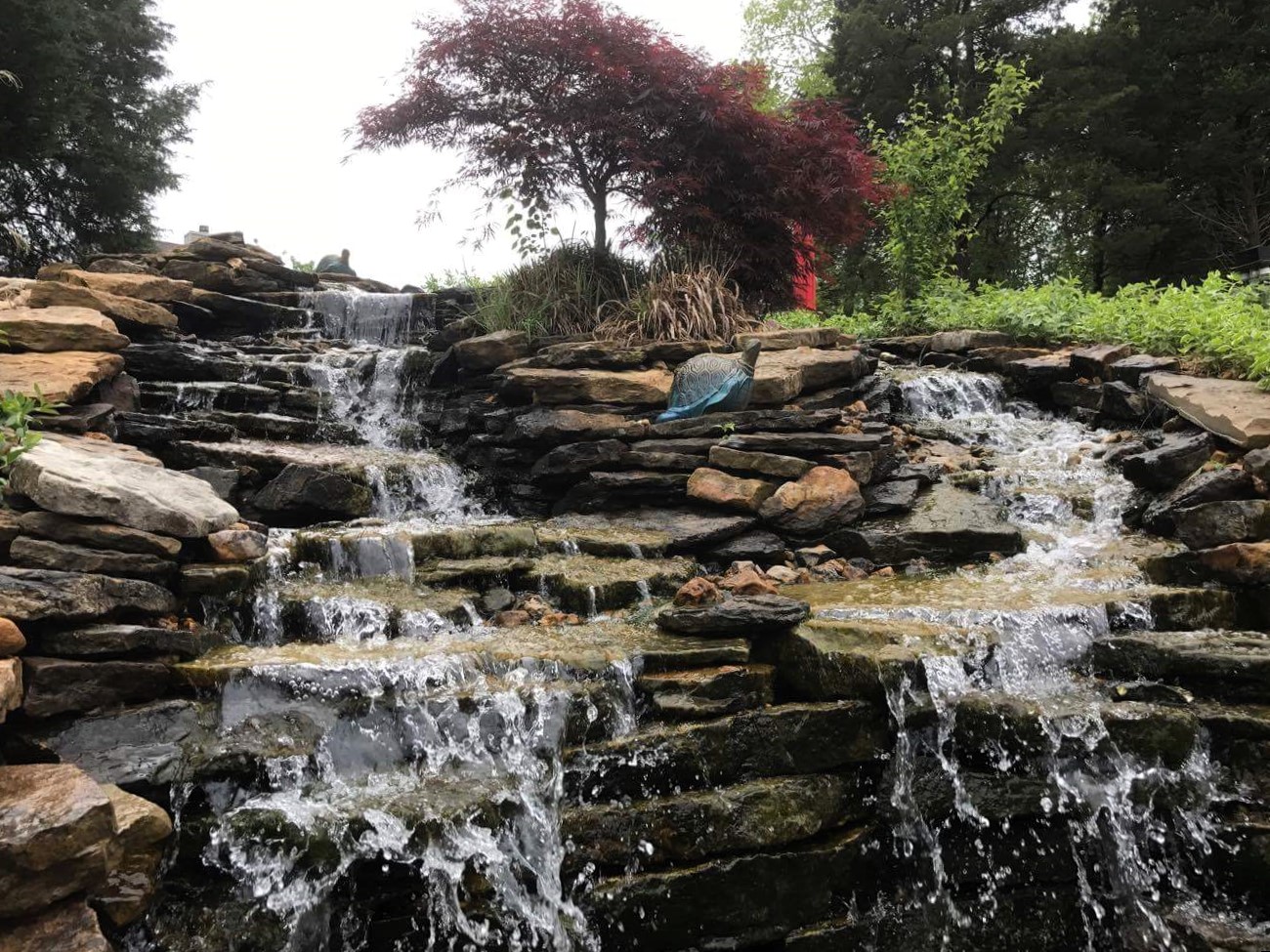 POND IMPROVEMENTS
& Pump Replacement
We'll replace your pumps with an updated model that is more efficient, effective and allows you to save money on energy. Send us a message to know more about what we can do to update your pond's pump and keep your water in good condition.
Benjamin Wong
Owner, Providence Ponds
Benjamin Wong has been the proud owner-operator of Providence Ponds since its founding in 2017.  He is a lifelong St. Louisan and has over 10 years of experience with helping homeowners and businesses with their landscaping and outdoor design.  He has a reputation for being a hard worker and for being eager to serve his clients. Give Benjamin a call today at (314) 971-1816 to schedule a free consultation to determine the condition and care of your water feature.
Contact Us
Email
ProvidencePonds@gmail.com
Phone:
(314) 971-1816